How to Write It - Work with Words (Anthony Anazagorou) - Book Summary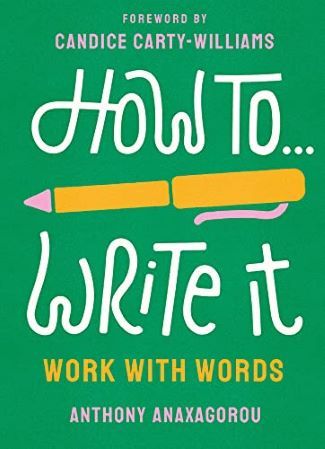 🚀 The Book in 3 Sentences
You don't need to be an expert to be a writer/poet. This book will give you the confidence to pick up a pen and express yourself!
'Anything goes' as there is no right way to read, write or interpret poetry.
Writing poetry can open you to a space where no one can judge or fail you. It will give you the permission to be yourself!
🎨 Impressions
I always thought that only those that were really clever and well-read published published poetry. In my mind, to be an author/poet I had to have several degrees in classical literature and went to private schools. This was a stereotype that held me back from thinking that my writing was ever good enough.
Reading about how Anthony got into writing gave me confidence to start to write again.
Who Should Read It?
I think this should be read by those who have an interest in writing. Be it poetry, novels or short stories. The book, mainly at the end, gives practical tips on the avenues people could take to be a published writer.
It does not take a long time to read and is easy to follow!
☘️ How the Book Changed Me
How my life / behaviour / thoughts / ideas have changed as a result of reading the book.
The book gave me the assurance to write again. I do not have to be a literary genius to do so.
I slowly started noticing that I was playing with words in my head and writing my ideas on scraps of papers or on my phone.
I started buying more poetry books to get a feel for what is out there.
✍️ My Top 3 Quotes
As a reader of poetry, I knew that the best work of great writers was not based on mere description or observation but on epiphany or peak experience (Michael J. Bugeja).
Class perfectionism has instilled barriers that say unless you've been trained in how to think with this piece of art, then you are wasting your time.
Try to push your writing as far as it can go, which requires time and patience. Allow yourself to be strange and unusual. There's art in almost everything, and where you think there isn't, there probably is.
Thank you to a close friend for gifting me this book!
Thank you to Ali Abdaal as I used his template to write this book review
Buy yours from Amazon